Senior Member
Join Date: May 2016
Posts: 137
Mentioned: 0 Post(s)
Tagged: 0 Thread(s)
Quoted: 0 Post(s)
(Thread Starter)
AutoCar - AMG GT R
---
Here's a review from AutoCar, Honestly, the only reason I'm posting this is just to post their verdict on whether you should or shouldn't buy one. Here it is. I'll also post the link underneath it.
Quote:
Should I buy one?
You should drive the GT R on representative roads before you make the decision to buy one. If you can live with a ride that is very firm but not overly harsh, and if you can stomach the price, the rest is all good news. The GT R represents every bit as large a step over the GT S as the £30,000-plus price disparity and its immense specification suggests. And it would have been so easy for Mercedes just to make this car faster; far more impressive is the fact that itís been made so much better too.

You might prefer to drive a 911 GT3 RS on the track or a McLaren 570S on the road, but if you like the idea of a state-of-the-art sports car but traditionally configured with a thundering V8 at one end and its driven wheels at the other, the GT R will deliver on the promise of its outlandish appearance, and do so in spades.
http://www.autocar.co.uk/car-review/...mg-gt-r-review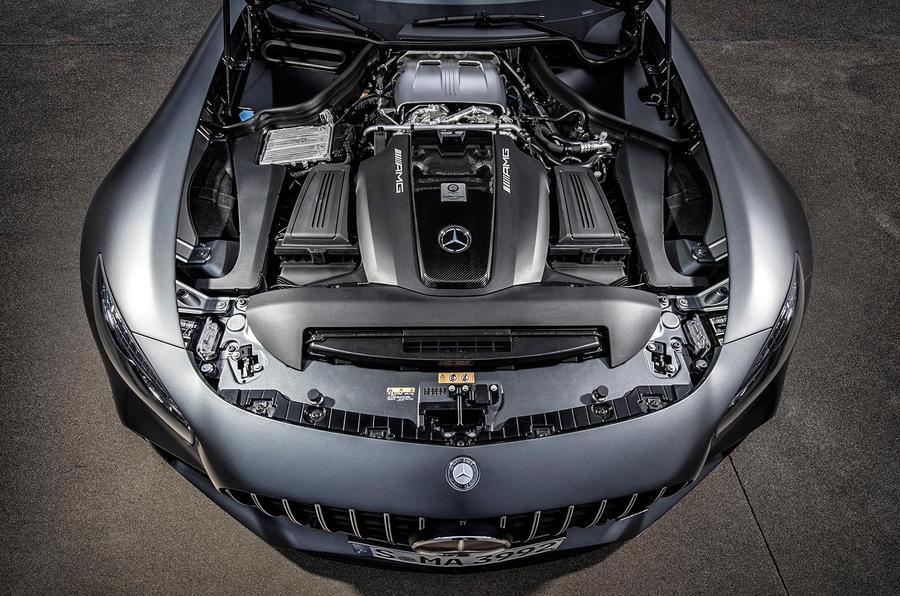 Senior Member
Join Date: Sep 2014
Posts: 516
Mentioned: 1 Post(s)
Tagged: 0 Thread(s)
Quoted: 1 Post(s)
No one serious about buying one needs to read this article, actually, they probably never seen it at all. There's little to choose from in this segment, either you like the AMG GT or you don't, with what else there is to choose from people have a strong bias towards ONE of them. It's just binary.

If you're concerned about a firm ride, evaluate your reasons for buying.
Senior Member
Join Date: May 2016
Posts: 137
Mentioned: 0 Post(s)
Tagged: 0 Thread(s)
Quoted: 0 Post(s)
(Thread Starter)
Well of course probably no one would read it. If you want to buy a GT, you look at a few pictures and go and get one. I doubt anyone that actually went to buy an AMG GT read any sort of article from any of these publications or video reviewers.
Posting Rules

You may post new threads

You may post replies

You may not post attachments

You may not edit your posts

---

HTML code is Off

---